Manage poisonings more efficiently
New online service for veterinarians!
ToxBuddy is an online information service helping veterinarians quickly assess and treat potential poisonings in dogs. ToxBuddy covers a constantly growing list of 300+ substances and all the information necessary for efficient poisoning management including:
Toxin Calculator
Instant exposure dose calculation and toxicity assessment
Clinical Signs
All potential clinical signs associated with a particular substance
Decontamination
Guidelines for decontamination procedures, including emesis induction, charcoal administration, and gastric lavage
Diagnostics
Information on diagnostic options to help with diagnosis and to support treatment
Treatment Guidelines
Checklists for symptomatic treatment including relevant medication with dosages
Monitoring & Prognosis
Clinical parameters to be monitored, followed by prognostic factors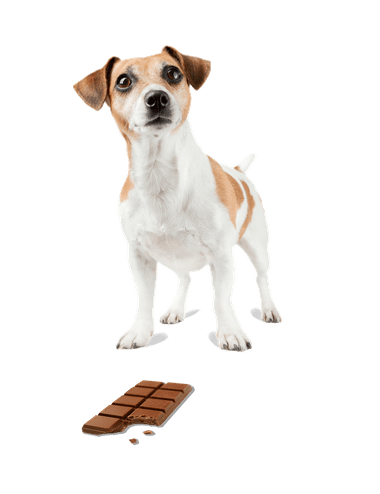 ToxBuddy is your new best friend in managing poisonings in your dog patients – give it a try and see for yourself!
Free Emesis Induction Guide!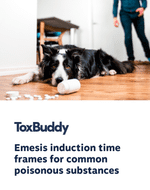 Induction of emesis in dogs is often the first step of decontamination following ingestion of potentially toxic substances. We've put together a table of some common poisonous substances with their typical time frames for emesis induction in dogs. Hang the ToxBuddy emesis induction guide on your practice wall or save it on your computer for easy access. The guide contains over 30 substances and you can download it for free!